Sections:
Social events during the conference
Social event:
9/23, GOLD lunch, Acropolis, room Agora 3, 12h-13h
9/23, Welcome reception, Acropolis, 19h-22h
Social event:
9/24, Bus departure for the banquet, Acropolis, 18h30-24h (travel time: about 20mn). For the return trip the buses will stop in front of the Sofitel Acropolis hotel. Participants with cars willing to go to the banquet on their own will have to request a map to the registration desk.
Social event:
9/25, Farewell reception, Acropolis, 19h-22h
Local Information
There will be no social program directly organized by the Conference. Indeed Nice and its surrounding are very rich: there are plenty of museum, gardens, special buildings in the town itself. We provide here only useful links:
Nice tourism office: plenty of information on where to stay, what to see in Nice or in the vicinity, what is on...
About.com: provide useful links
The air average temperature in Nice in September is 20.5 degree Celsius (68.9 Fahrenheit) and the sea temperature is 22.5 degree Celsius (72.5 Fahrenheit). Usually we have a sunny September.
Food and restaurants around Acropolis
Although there are some restaurants in the direct vicinity of Acropolis it may be better to walk to the Old Town that offers a very large choice of restaurants. Turn right when exiting Acropolis, cross Rue Barla , walk 100 meters and turn left. When you have reached Place Garibaldi look at the narrow streets at your right hand-side, close to the "Cafe Turin", this is the beginning of the Old Town.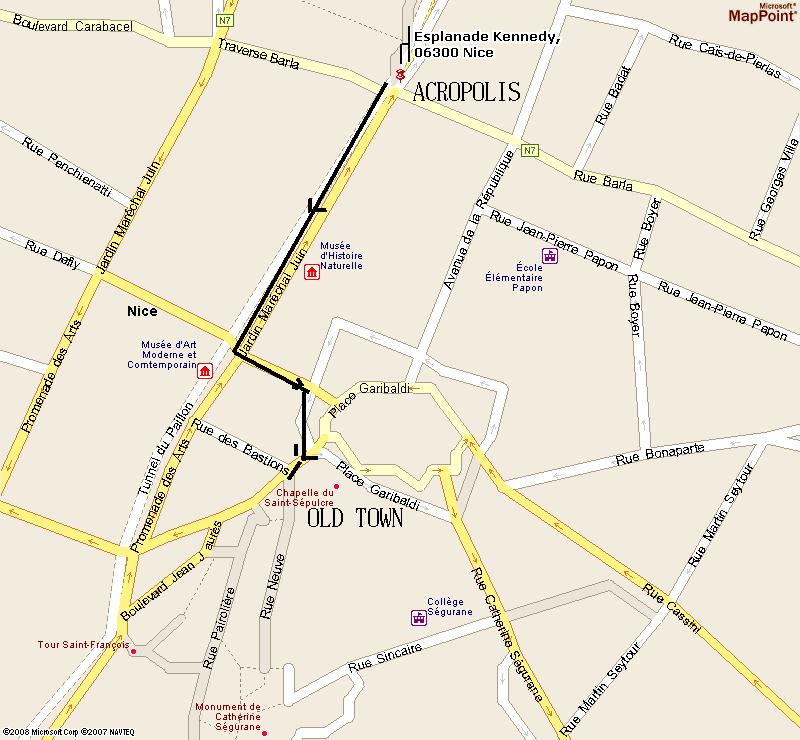 There are plenty of restaurants in the Old Town which is within walking distance from Acropolis. Here are useful links on this subject:
For general information on Nice, suggestions for sightseeing (in and around Nice), transportation, food and a english-french survival dictionnary click here
Photos of Acropolis Convention center
Acropolis main entrance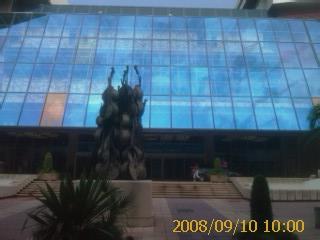 Registration desk and direction to the session rooms
Toward the session rooms: the Mikonos snack area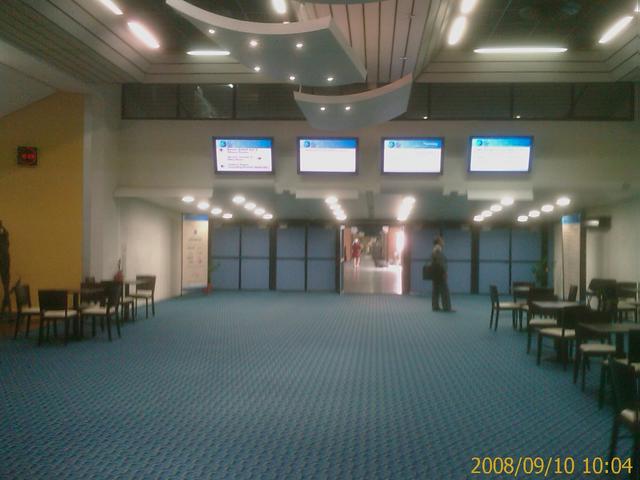 The Apollon room for the plenary talks